Renew Your Membership...
Membership in the Club runs by the calendar year and the Club encourages you to renew your membership before it expires. That way, your renewal are automatically extended and you do not have to go through a renewed check of your eligibility for membership. If you pay using Paypal, you can sign up for a prescription so that your membership fee is paid automatically every year. You may of course terminate the subscription at any time.
For all paying members, the membership fee for a calendar year is currently SEK 400. Please not that the fees below are in SEK, although there is a $ sign before the sums. We hope to be able to set the currency code right, but meanwhile we hope you bear with us.
You have several options for paying the membership fee:
1. (Preferred) Transfer to the bank giro of the Harvard Club of Sweden: Bg 244-7316.
It is important that you state your full name and postal address or e-mail address when you transfer the membership fee. In case you want a bank giro form, please email to the address below and one will be sent to you.

2. Secure online payment with credit card.
Avoid if possible, there is a 17 kr fee for the club for each payment.
Click here for paying with credit card through Paypal
Membership subscription (SEK 400 per year)
3. Payment in cash at an event.
You may of course pay for the membership in cash at event. Please note that for some events, you need to be a member in order to register for the event.
Harvard Alumni, HAA Associates, and Students:
Login using your HarvardKey.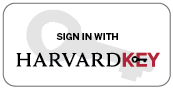 ---
Haven't yet set up your HarvardKey account? Claim your HarvardKey key.harvard.edu.
Faculty, Staff, Parents, and Non-Alumni Members and Guests – click here and login below.
---
New to Our Site?
Registration is free. Fill out the fields below and a temporary password will be emailed to you within the next several minutes.